BEAMFORGE
SPECS
TYPE: XR SDK

TOOLS: UNREAL ENGINE

TAGS: DEVELOPMENT FRAMEWORK

CATEGORY:

SDK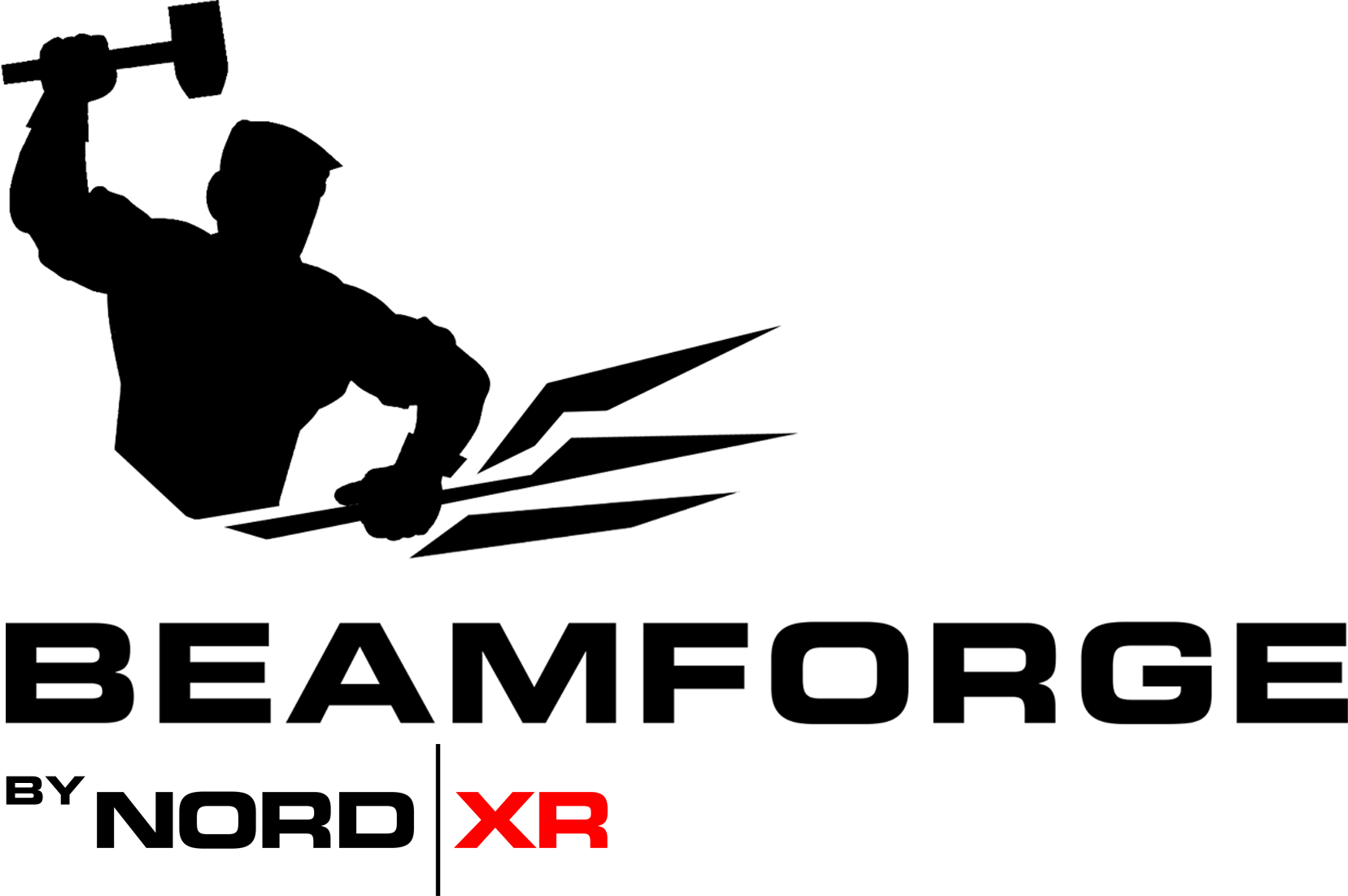 DEUTSCHE VERSION HIER
BEAMFORGE is a feature-rich XR SDK based on the latest iteration of UNREAL ENGINE
A single tool to serve all channels: BEAMFORGE gets you everything you'll ever need for interactive and visual marketing of your products, whether via VR, on desktop screens, in real-time 3D, for print, social media, your homepage or as an app for mobile devices.
The heart of BEAMFORGE: Vehicles, real estate, furniture etc. – Configure, equip and try out every imaginable object and feature in real-time 3D. Surfaces can be viewed up close to bring out every detail perfectly.
WATCH OUR XR CONFIGURATOR IN ACTION:
Ideal for:
Configurable objects and environments (vehicles, yachts, real estate, furniture, etc.)
Create professional product photos in the blink of an eye: Depth of field, focus, aperture, filters, etc. – The Screen-Cam PRO mode let's you adjust all these parameters like on a professional camera, but as easy to use as a mobile phone cam. BEAMFORGE gets you high-resolution, virtual product images for print and online. Cost-effective, easy to use and in resolutions up to 16k (QUHD / 150 MP).
Ideal for:
Print (brochures, posters, etc.), social media, website, email newsletter, mobile
Classically subtle or shrill and provocative? BEAMFORGE offers high-quality real-time 3D animations in a configuration set by your client, professionally cut to music. This allows your customers to share their individual product configurations e.g. as a video on Instagram, Facebook, YouTube etc.
EXAMPLE FOR INTERACTIVE ANIMATIONS:
Ideal for:
Sharing product configurations with friends via social media
BEAMFORGE 360° is the little sister of real VR experiences: Integrate 360 panorama tours of your virtual environment with existing websites, social media, etc. We developed BEAMFORGE 360° for maximum reach. It offers high-quality, intuitively usable 3D content on devices with low performance. Try it yourself below.
Ideal for:
Fast and easy integration of panoramic views on websites, social media, etc.
No limits: Present your products in virtual showrooms to create a maximum experience of your brand and product world. Complex processes and features can be conveyed via VR and visualized interactively. With virtual showrooms you take your customers to fascinating worlds. Whether via VR glasses or on screen: Thanks to our intelligent navigation interface, any environment can be comfortably accessed and experienced. Also suitable for simulation and training applications.
Ideal for:
Maximum Wow! factor at direct customer presentations
VR glasses, desktop screen, smartphone or tablet? With BEAMFORGE you only need one app for all devices. The effort of developing individual builds (so-called ports) for different platforms is eliminated.
Ideal for:
Maximum reach on all platforms
No matter which device you use our XR configurator with (VR glasses, desktop PC / notebook, tablet, smartphone, etc.) the user interface (UI) adapts dynamically. It remains always intuitive and optimally operable for the respective device.
Ideal for:
Intuitive access to Virtual Worlds, independent of the respective platform or device
Streaming allows the use of BEAMFORGE even on low-end devices (tablets, cell phones, etc.) via pixel streaming directly from our XR-Cloud.
Ideal for:
Perfect presentation regardless of the performance of the device in use
3 STEPS TO YOUR
BEAMFORGE PROJECT
Why complicated, if it's easy? At NORD XR, it is important to us to make project processes transparent and uncomplicated. At the same time, we understand that workflows and corporate environments are as diverse as our customers. That's why we have no rigid formats, file specifications or strict guidelines for realizing your BEAMFORGE project. We adapt to your workflow requirements.
Tell us about your planned property, design, product, process, whatever you want to present to your customers. If your clients are to configure your project live, we discuss the planned variants. To do this, hand us your visual planning documents (no matter if they are only a few hand-drawn sketches or 2D or 3D files).
We create a real-time 3D scene or environment, which will form the base for the interactive presentation and all other BEAMFORGE media formats. In the 3D model, a first draft of the configuration variants is integrated and we adapt the BEAMFORGE user interface to your project specific requirements. Phase two ends with the presentation of the dimensionally accurate 3D model, which is already visualized in real-time 3D and and can be experienced via VR glasses.
In the final step, the detailed elaboration of the scene, the equipment variants and the media content (texts, music, etc.) are realized. We create the interactive animations in close consultation with you. The project ends with presentation, acceptance and transfer of the final content and the final functionality. We are of course available for further elaborations and additions to the project.